10 THINGS TO KNOW ABOUT TADELAKT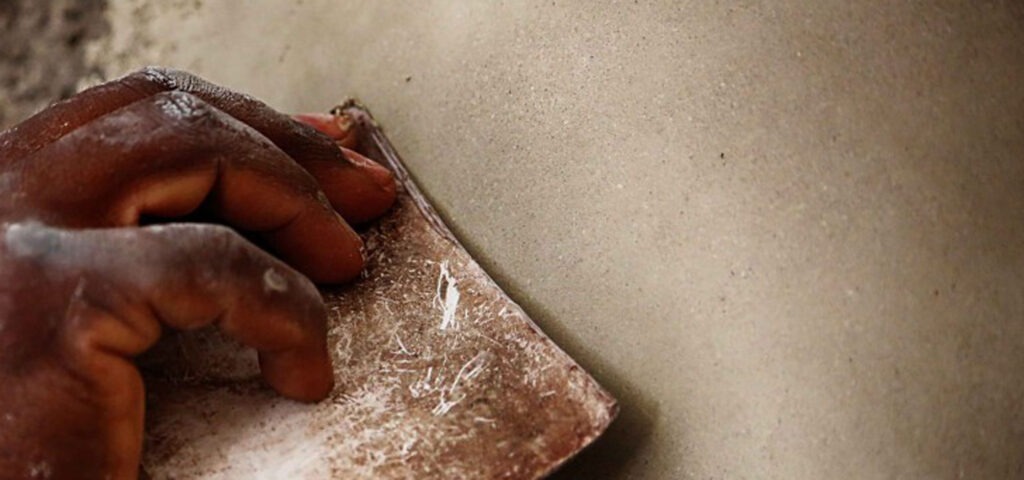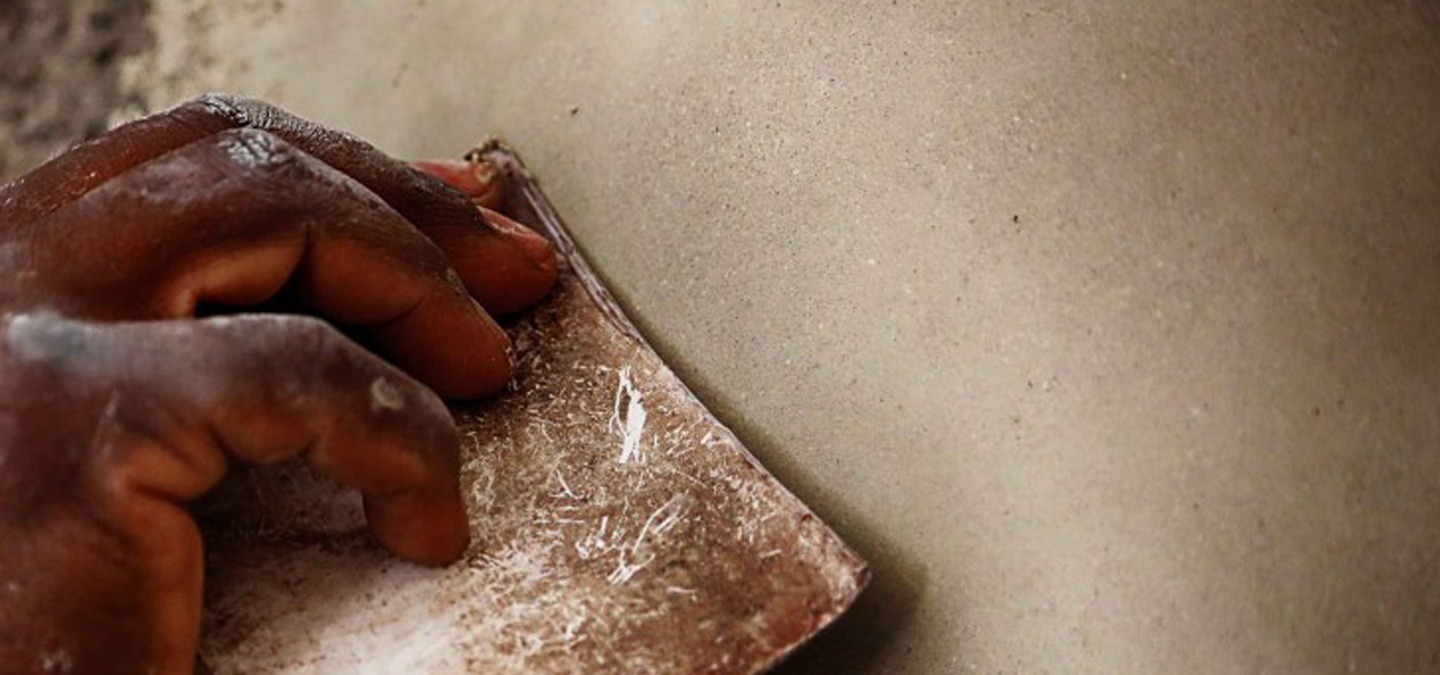 Tadelakt is an ancient plastering technique of Moroccan origin, used to create unique and highly prestigious finishes;
It is the original covering of the hammams, fountains, bathrooms of the riads and noble Moroccan palaces.
Original Tadelakt is exclusively obtained through a special lime, hand-made produced in kilns located near Marrakech;
Tadelakt lime is obtained by cooking impure limestone, in intermittent kins, fueled with olive wood and palm, for about thirty hours;
Tadelakt lime after leaving the kilns, it is slaked with a modest amount of water, sieved with a fine and bagged screen ready for use;
After arriving on site, Tadelakt lime is simply mixed with water, without any addition of sand, since it is composed of a part of incised limestone, that acts as aggregate;
It is applied by hand, with a wooden trowel, in a layer of about half a centimeter thick on a rustic and absorbent base;
After application, Tadelakt is polished with special river stones, treated and polished with black soap;
Tadelakt surfaces are perfectly waterproof and suitable for indoor and outdoor environments, even in direct contact with water;
Tadelakt is an expression of Moroccan material culture and must be proposed exclusively in respect of the peculiarities of the materials and in the observance of the original manufacturing techniques.
Tadelkt is a wall covering based on waterproof lime, which is suitable
for use both indoors and outdoors, due to its physical characteristics.
It is  the traditional covering of hammams and baths of gardens
(rawdhah, in Arabic: روضة) and of the palaces of Morocco.